Specializing in: All forms of tree pruning, tree removal and tree disease and pest diagnosis and management.
(484) 547-9472

PROFESSIONAL TREE & SHRUB CARE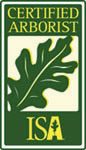 Certified Arborist
Member of the International Society of Arborists
Licensed PA Pesticide Applicator
Serving: Allentown, Bethlehem, Easton, Quakertown, the entire Lehigh Valley and Upper Bucks County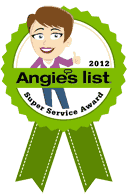 Tree Removal in PA
Sadly there are times when it is to late to save a declining tree or there are other factors that justify removing it . Occasionally a tree stump must be removed to free up the area for replanting or other options. Jacob's is experienced and highly qualified in the safe efficient removal of any tree in any location. Se photos of the stump of a Norway pine getting ground to leave no trace.
Jacob's Professional Tree & Shrub Care

Jacob Weinerth
Certified Arborist #PD1441A
743 Center St. Suite 3
Bethlehem, PA 18018
Phone: (484) 547-9472
E-mail: jacobstreecare@yahoo.com
Phone: (484) 547-9472
We Accept: Cash and Checks
Affiliations & Certifications:
Member International Society Of Arboriculture
ISA Certified Arborist
Lic. PA Pesticide Applicator # BU10043
PA Home Improvement Contractor Registration # PA 080792
Locally owned and operated supporters of local, national and international enviormental organizations.