Specializing in: All forms of tree pruning, tree removal and tree disease and pest diagnosis and management.
(484) 547-9472

PROFESSIONAL TREE & SHRUB CARE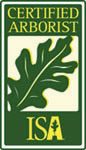 Certified Arborist
Member of the International Society of Arborists
Licensed PA Pesticide Applicator
Serving: Allentown, Bethlehem, Easton, Quakertown, the entire Lehigh Valley and Upper Bucks County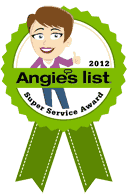 Contact Jacob's Professional Tree & Shrub Care
Thank you for your interest in Jacob's Professional Tree & Shrub Care.
At Jacob's we can handle any of your commercial or residential tree care needs. Whether it's pruning a majestic White Oak at your home or removing a hazardous dead tree at your business. Rest assured Jacob's Professional Tree and Shrub care can handle it professionally and perfectly.
Give us a call at (484) 547-9472 and speak with a Certified Arborist to schedule a free estimate and property evaluation.
If you prefer to contact us via email, fill out the form below and a Certified Arborist will stop out to give you a free estimate or contact you A.S.A.P.
Jacob's Professional Tree & Shrub Care

Jacob Weinerth
Certified Arborist #PD1441A
743 Center St. Suite 3
Bethlehem, PA 18018
Phone: (484) 547-9472
E-mail: jacobstreecare@yahoo.com
Phone: (484) 547-9472
We Accept: Cash and Checks
Affiliations & Certifications:
Member International Society Of Arboriculture
ISA Certified Arborist
Lic. PA Pesticide Applicator # BU10043
PA Home Improvement Contractor Registration # PA 080792
Locally owned and operated supporters of local, national and international enviormental organizations.